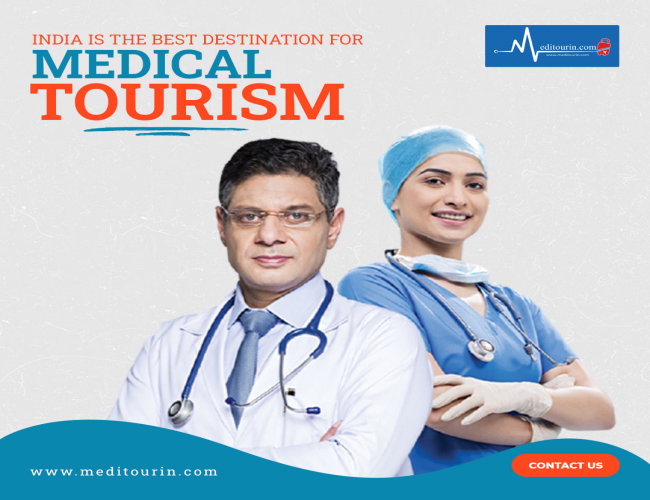 India- A Valuable Country for Medical Tourism
India- A Valuable Country for Medical Tourism
Medical tourism in India has emerged to become a thriving industry in the last few years. From patients travelling across the border for accessible and affordable healthcare to choosing a destination that offers a complete health care package, the industry has come a long way. Medical tourists are people who travel from international borders to receive medical treatment when conventional methods fail. Quality treatment, ease of travel and communication and pricing, are the primary reasons why patients choose India as a country for medical tourism. So what has pushed India one of the best countries for medical tourism? Keep reading to unwrap the factors that contributed to India's growing value in the medical tourism industry.
Travelling borders for treatment
Before we start, let us first give you a brief overview of why people choose to travel to India for their treatment. It has been estimated that on a global scale, the medical tourism market has been flourishing billions of dollars. Among the leading destinations under the medical tourism market including Malaysia, Singapore, Turkey, Thailand and the United States, India has gained a significant position only within a few years. Along with these countries, India offers a wide range of medical services that includes but it is not limited to elective surgery, dental care, and cosmetic surgery and fertility treatments.
For a long time, it was the Indian dream to bring medical tourists from all around the world to seek treatments in India at considerably cheaper rates. Over the years, the dream has soared higher and has been successful in attracting an impressive number of medical tourists from different countries to consult with health care specialists and hospitals in India. India ranked as the 3rd most popular medical tourism destination in the world in 2015 and even increased in 2017. India has been able to achieve a huge feat in such a short time because of the
best hospital in India
that offers quality treatment and care.
Magnificence of medical tourism in India
There are many key factors that encourage tourists from around the world to visit India to seek medical treatment. Some of the countries have an elaborate procedure for obtaining a visa. However, India is constantly putting efforts towards making the process more efficient and streamlined, allowing more international medical tourists to arrive at the country and seek medical assistance from the
best doctors in India
.
India is not only a recognized
example of medical tourism
, offering world-class treatment but its rich cultural heritage has also attracted tourists to explore the country. Given the beauty and magnificence of Indian life, a medical tourist has the opportunity to experience the Indian culture along with treatment therapy.
Make India your next medical tourism destination
●
Within everyone's financial reach
One of the primary reasons why you must consider India as your next medical tourism destination is because it offers high-quality medical services that too at a low cost. Compared with other developed countries, medical treatment expenditure in India is funded by the Indian government making healthcare more affordable and accessible for patients.
●
Up-to-date technologies and latest facilities
Hospitals in India are recognized worldwide for their utilization of high quality and up-to-date technologies in the area of medicine for carrying out medical treatments. Indian hospitals stand at the focal point of a global medical trend. The continuous up gradation has led to a significant rise in the success rates in all medical treatments. The hospitals are completely equipped with the latest facilities that would make your visit safe and comfortable.
●
Quality of services and treatment
It does not happen in India that you visit the country for treatment and receive anything below standard. Hospitals and healthcare providers in India maintain a standard in delivering world-class services and care throughout your stay in their facilities. They will keep up to the integrity and strive to keep up with the standard in providing all treatments.
●
World-accredited hospitals and centers
With the record of more than 400+ NABH accredited hospitals and 33 joint commission international accredited hospitals, India has garnered worldwide recognition for having the finest healthcare facilities and specialists. The country has often been ranked as the hub of medicine.
●
Shorter waiting periods
India has a strict policy of not keeping patients in a waiting line as other advanced countries. Most of the providers and doctors respond immediately to any issues faced by medical tourists. The nurses and doctors are best in their field and understand the importance of human health over their fees.
●
Traditional healing therapies and treatment
When it comes to healing medical tourists faster and effectively, India has the option of traditional and safe health treatments that have proven to help several people recover within a short time. Practices like naturopathic yoga Ayurveda have proven wonders in healing faster and better.
●
Eligibility of acquiring a medical visa
Besides the other benefits, India also allows easy access to your Visa. Medical tourists can apply for a medical Visa which is guaranteed within a few days without much hassle. The Indian government has made it easy for international medical tourists to receive the treatment they wish to seek.
Choose among any of these Indian states
In the last couple of years, Asia has been leading as one of the most preferred medical tourism destinations in the world. Considering the wide range of affordable medical treatments, you might want to know
which state of India is leading in medical tourism
. So we have made a list, for you to choose any of them as your next medical tourism destination.
If you wish to get connected to the best hospitals and doctors in any one of the states mentioned above you can get in touch with
Meditourin
. We root ourselves in providing only the best for you.
In conclusion,
medical tourism in India
has significant benefits that overcome challenges and drawbacks that medical tourists often face in the process. Not only does the country provide quality healthcare services but its facilities and medical experts make you feel at home.